i use to be really good about working out... every week boxing on tuesdays, hot yoga on wednesdays... i was fellin really good and getting pretty strong!
then i got sick... then i was a super bum and about a month later... damn, i need to start working out again!
SO this monday AM i went for a run... then back to my usual boxing on tues and hot yoga on wed
ummmm i vow to NEVER skip out on my work outs ever again! i got home from yoga tonight and my body hurts so, so bad! haha
so ive decided to treat myself to champagne wednesday....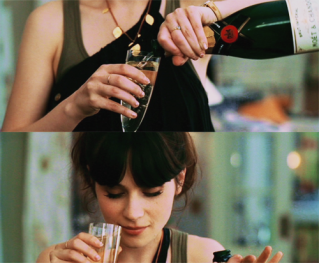 yippie to me! now im off to sit on my couch, watch my tv boyfriend (criminal minds) and sip my champagne