i ran across a design blog,
from the right bank
, today and she is having a "whats your style in one image" challenge. i found this very intriguing. ive found many photos over the years of homes ive fallen in love with.
at the moment id have to say this photo is by far my favorite...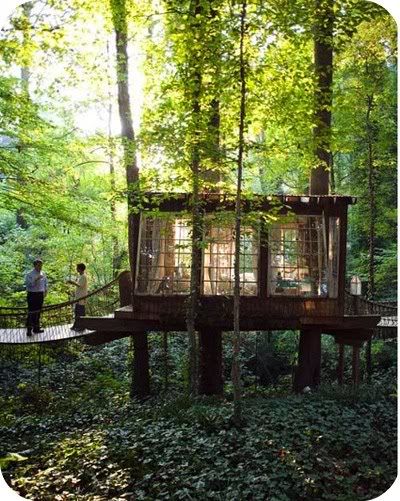 im not even sure if its a home, im thinking a spare guest room off the side of a house. either way, i could definitely see myself living here. it reminds me of a tree house. i love nature and being outside. im not sure where i found this photo and its the only one i have of the space but i imagine the inside being very open and cozy. and who can resist the rope bridges!